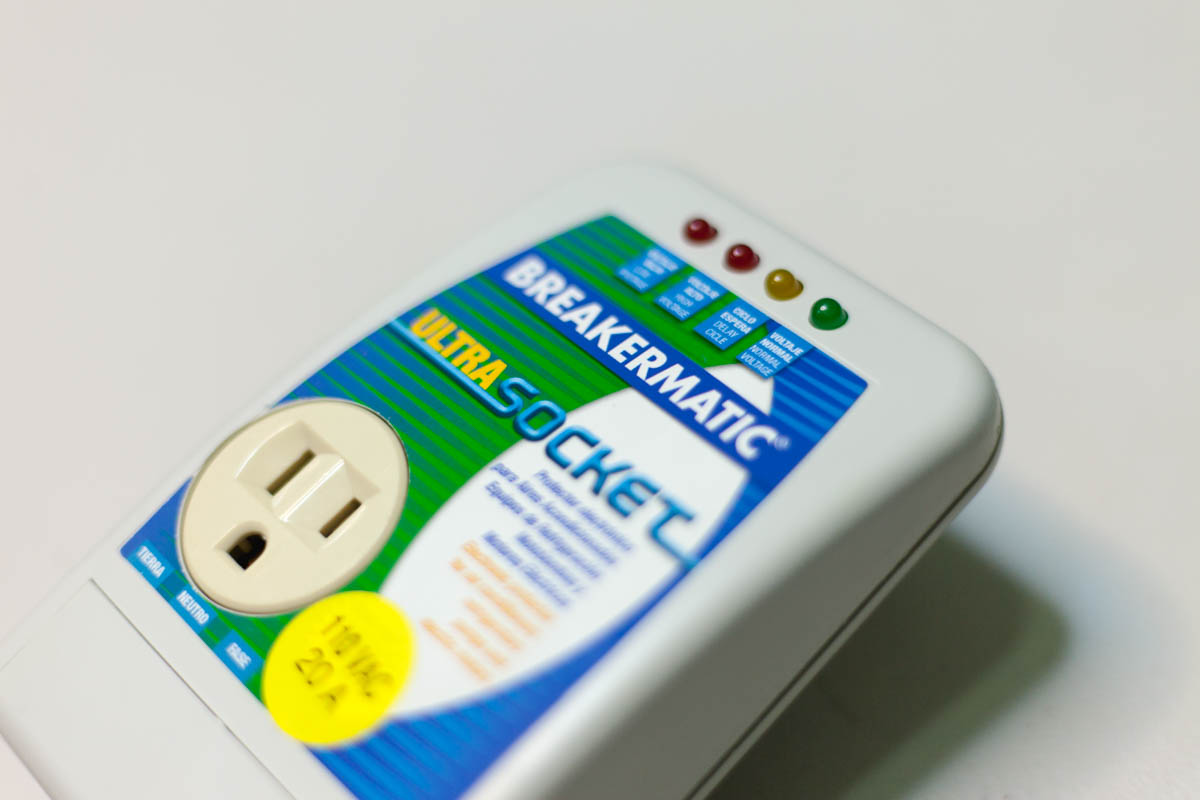 Shop
Breakermatic UltraSocket 110V
MODEL: PBI 110-000ING10
With attached wiring terminal block.
VOLTAGE: 110V-120 V

FREQUENCY: 50-60 Hz

MAX OUTPUT: 20 A
Electronic protector for air conditioners, refrigerators, pumps and electric motors
Useful for remote electrical connections
Protect against voltage failures • Easy to install • Automatic operation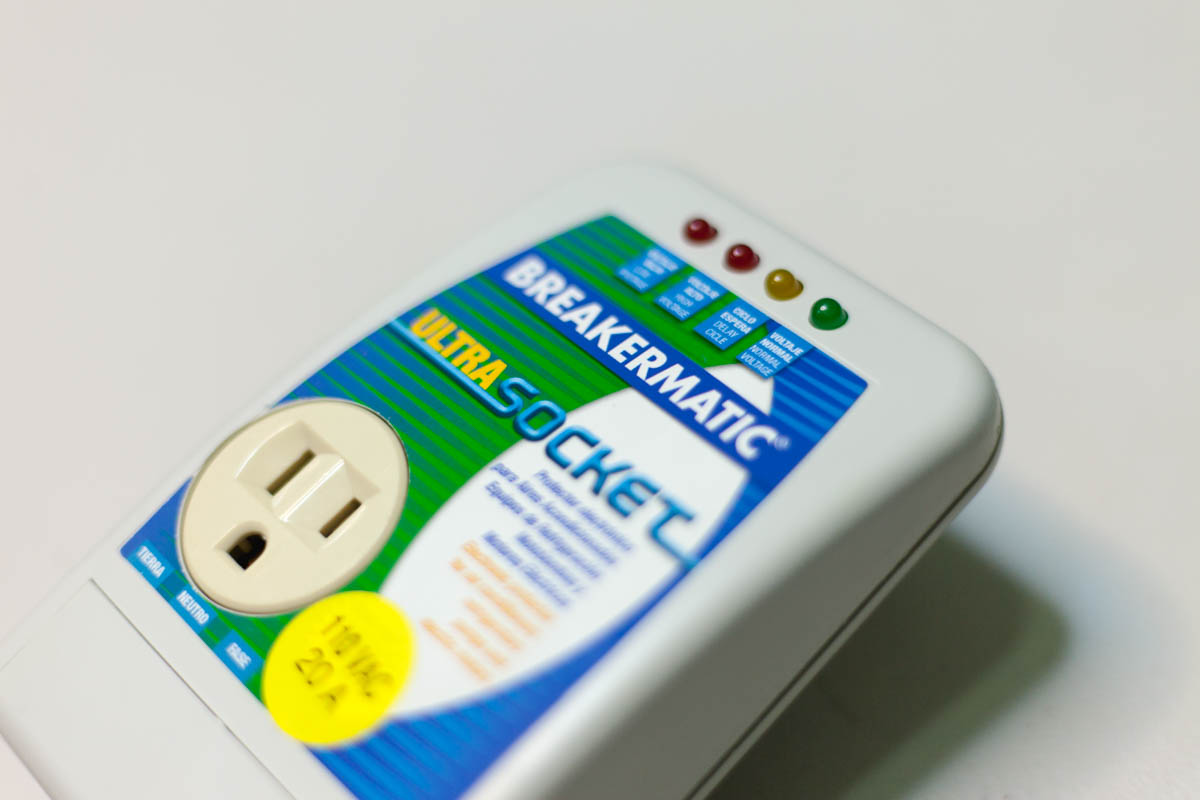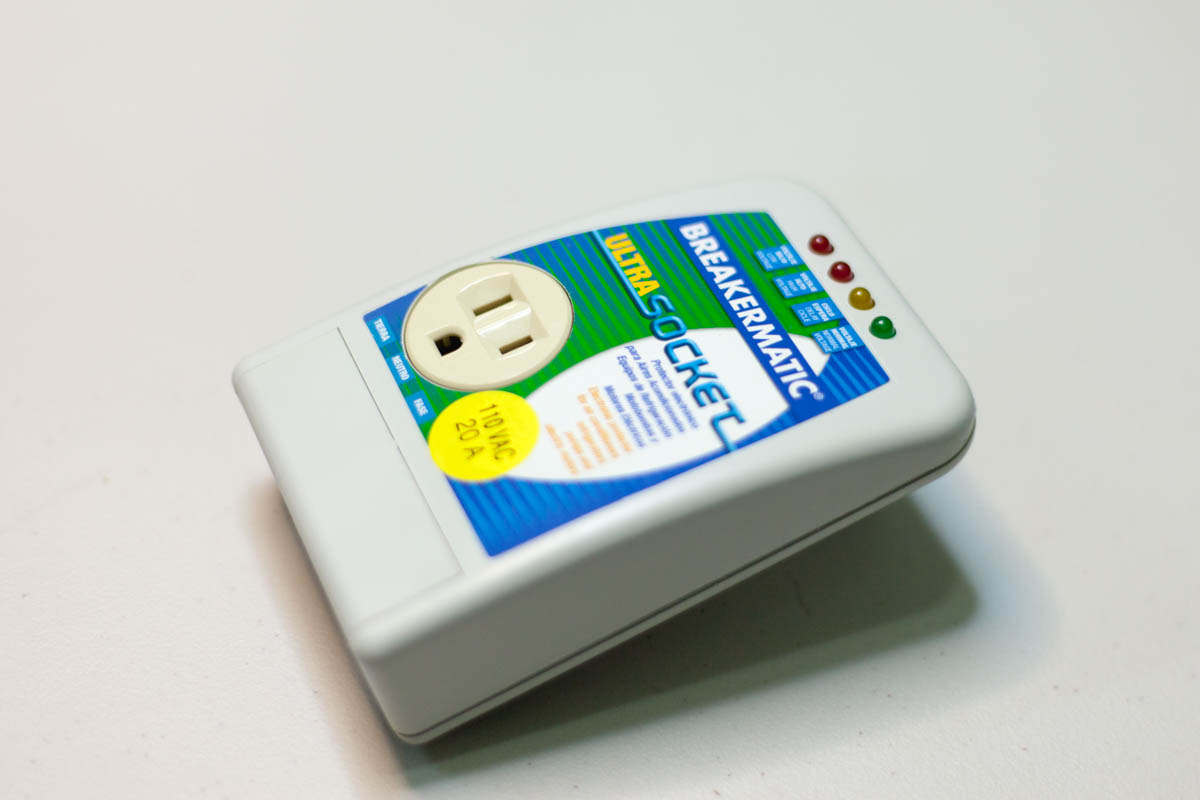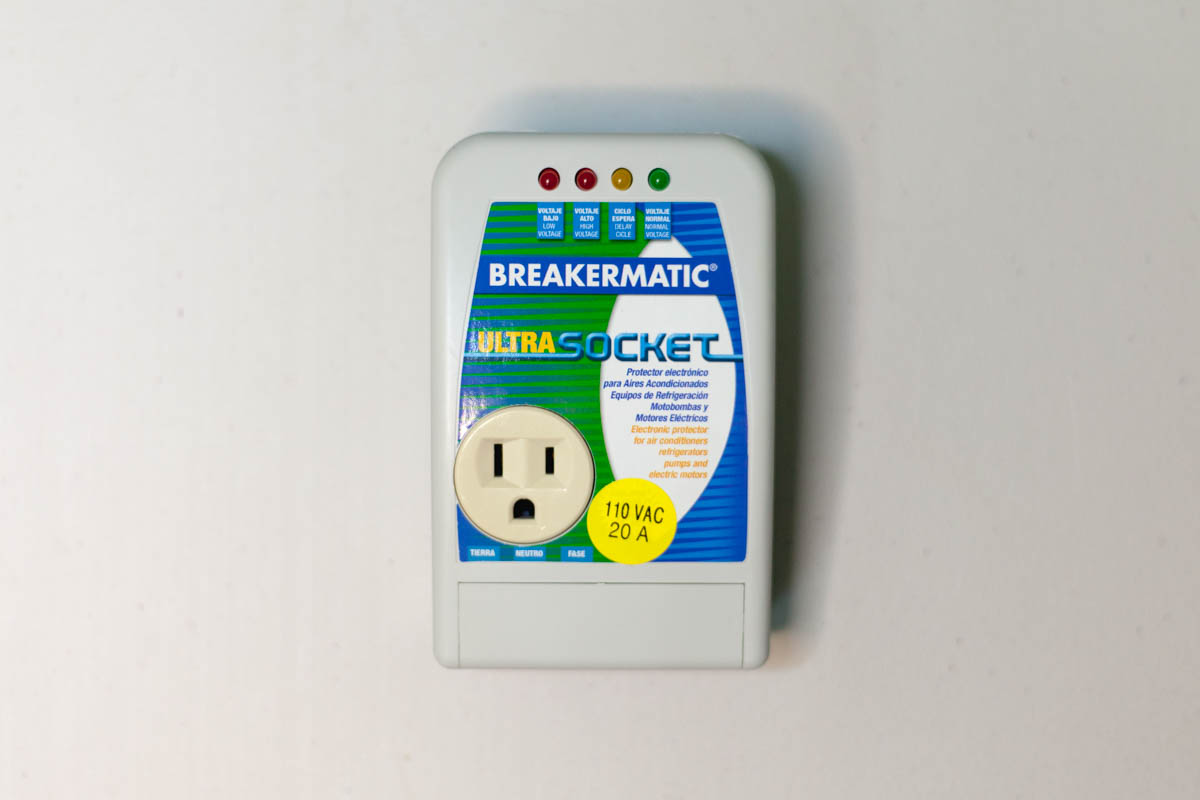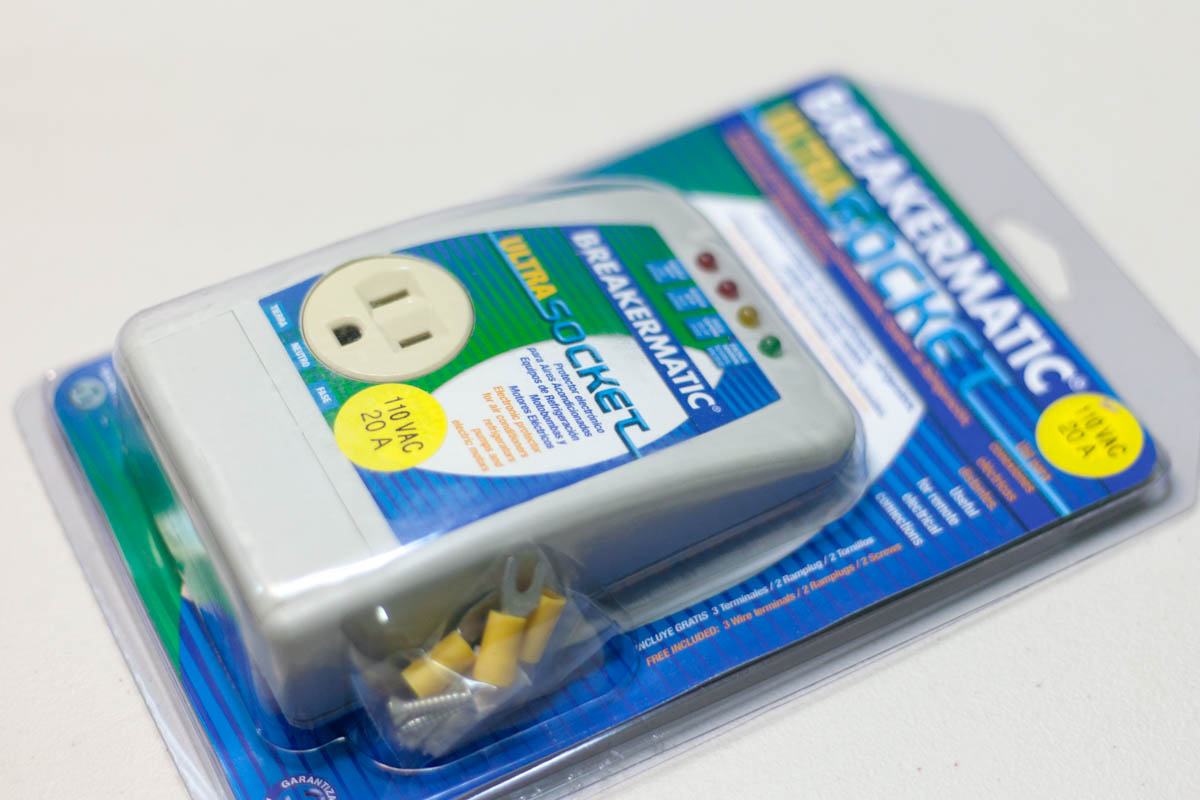 Additional Info
TECHNICAL SPECIFICATIONS
OPERATING VOLTAGE: MIN: 93 max 138 +/- 2%VAC

DELAY CYCLE: 4MIN +/- 20%

MAXIMUM OUTPUT: 20A

FREQUENCY: 50/60Hz
OPERATION
When you connect the BREAKERMATIC Ultra Socket for the first time, or after a period of disconnection longer than 10min., it performs a short test of the input line. After a few seconds and if the input voltage is inside the safe voltage range, the BREAKERMATIC Ultra Socket on the output and the appliance connected to it signaling the NORMAL VOLTAGE condition. When the power fails for a shorter period (less than 10 min), the BREAKERMATIC Ultra Socket introduces a 4 min delay before turning on the output, signalling the DELAY CYCLE state. In either case, if the voltage goes outside of the safe range, the OVER VOLTAGE or UNDER VOLTAGE condition is signalled, and the output is turned off. When the voltage returns within the safe range, the DELAY CYCLE is restarted.